We have 3 types of rooms for our guests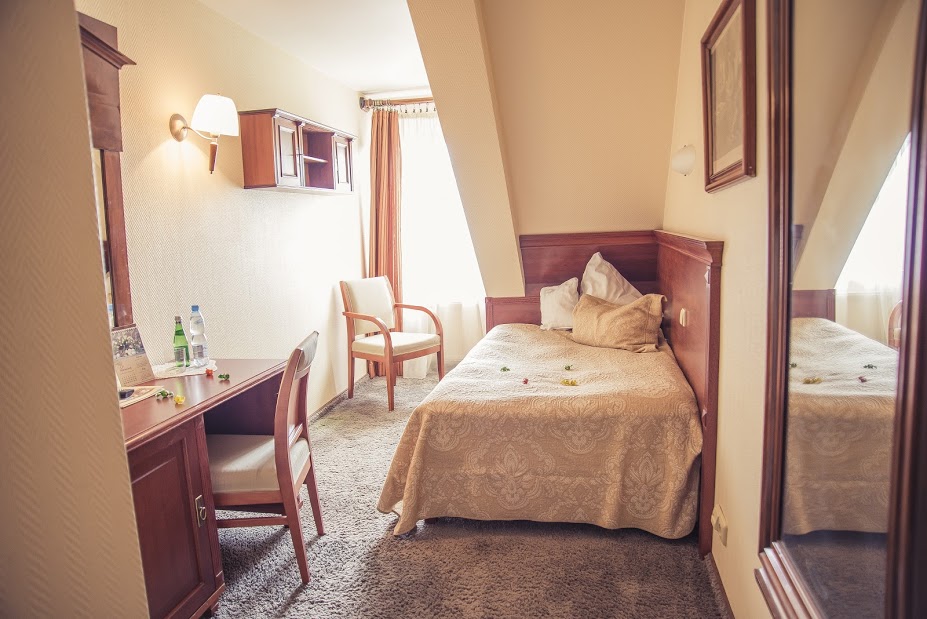 Single rooms
Option for single travelers, providing access to all amenities in standard room equipment.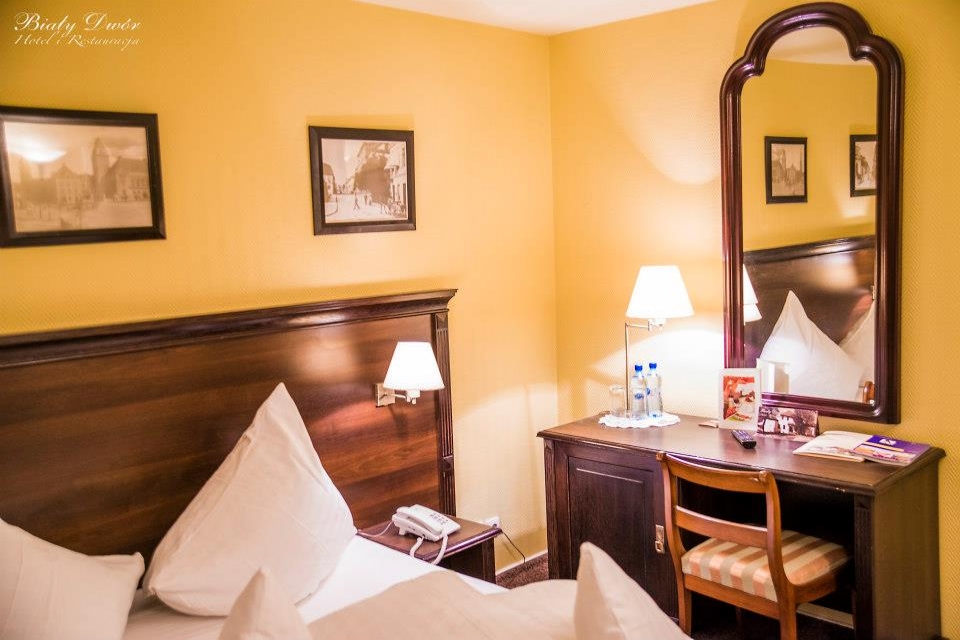 Double rooms
They create comfortable conditions for rest and, if necessary, also for work. They are equipped with comfortable double / twin beds.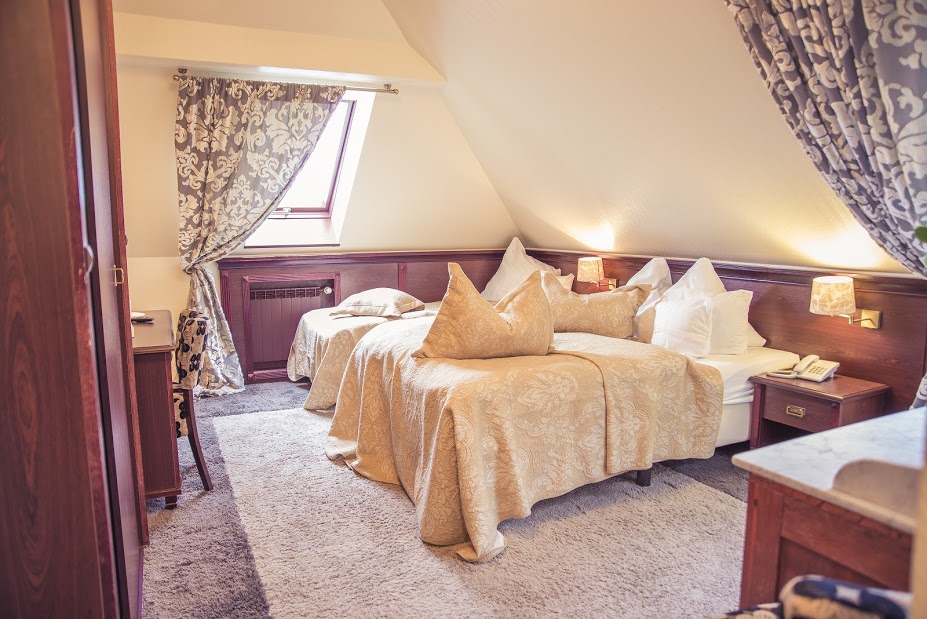 Triple rooms
Spacious, comfortable interiors, apart from the basic equipment, have individually adjustable air conditioning system.

And if you need something special, check out our apartments: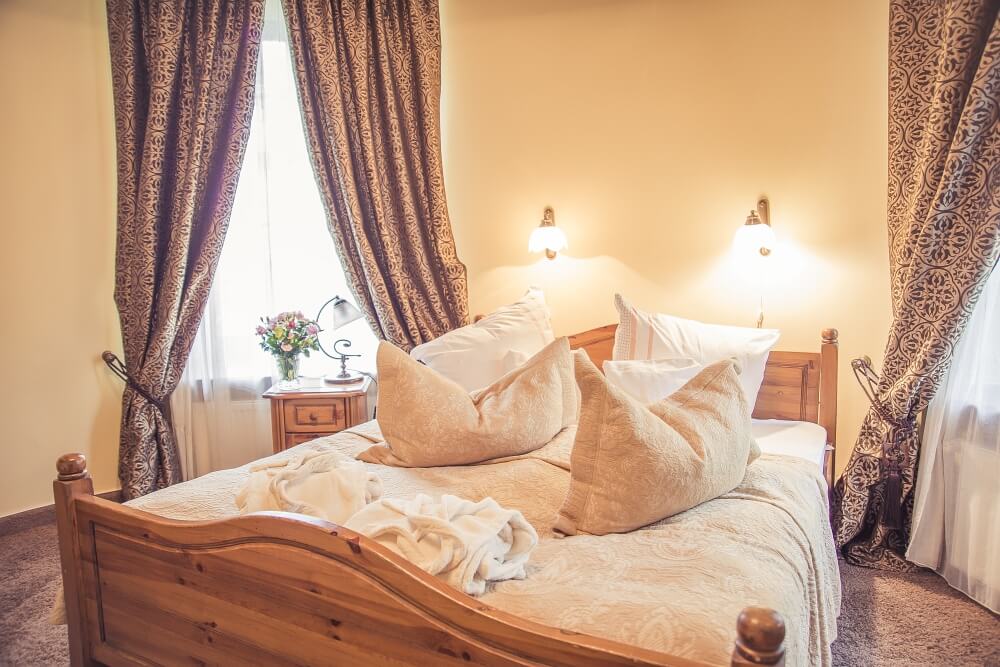 Apartments
Studio apartments, consisting of two separate rooms - a bedroom and a living room.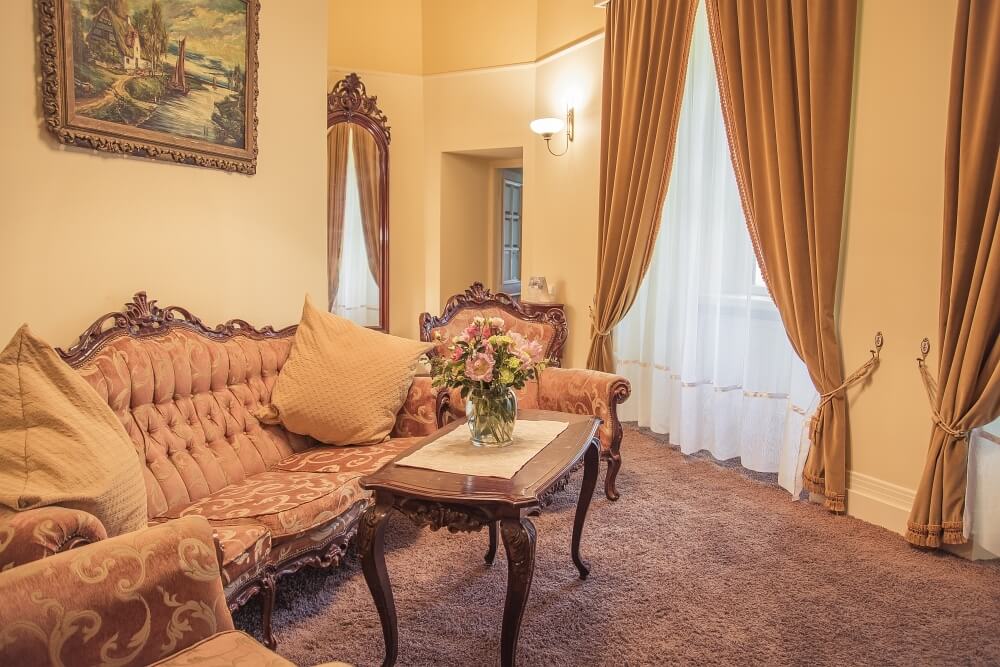 They are an ideal proposition for people who value comfort of rest and the possibility of active use of the daily function, while maintaining privacy.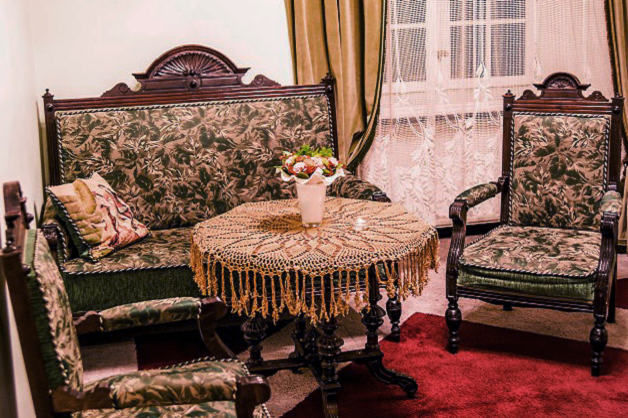 Apart from the basic equipment, the apartment also has:
personal safe, coffee maker, bath tub, bathrobes, slippers, The price of accommodation includes our guests with a buffet breakfast.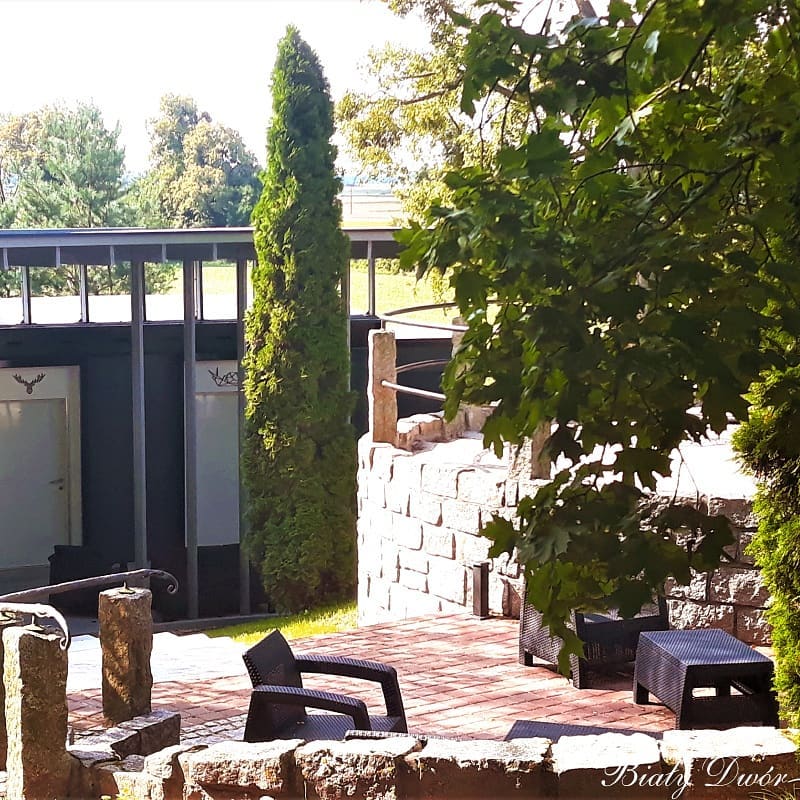 Rooms in the garden
The location of adjacent rooms encourages relaxation in the court garden. Modern design stands out from the rest of the building.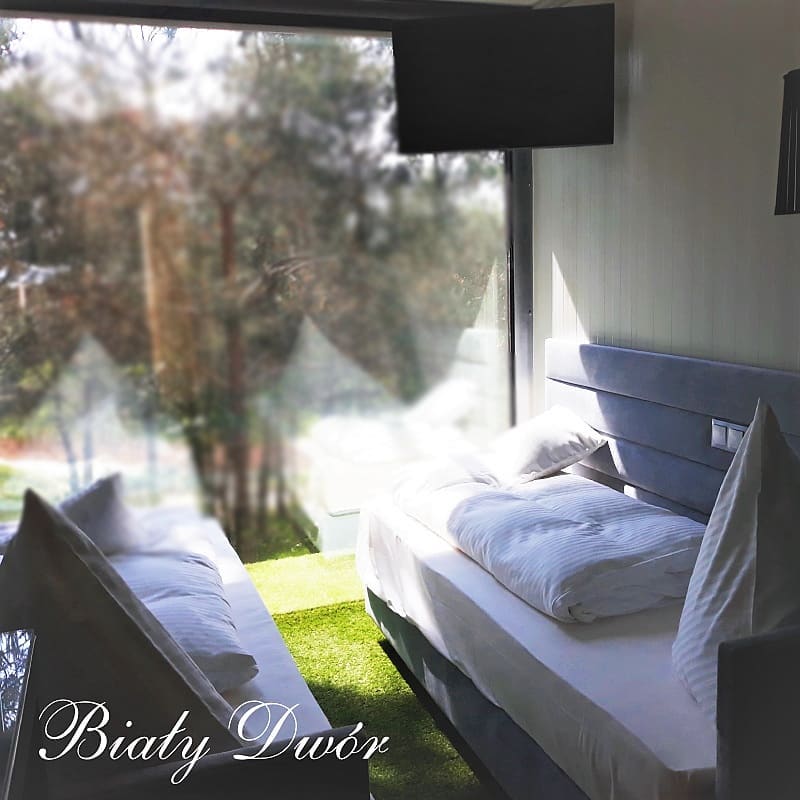 Their undoubted advantage is the panoramic windows with views of the surrounding area. The rooms have been designed in a functional way to ensure comfort for lovers of peace and quiet.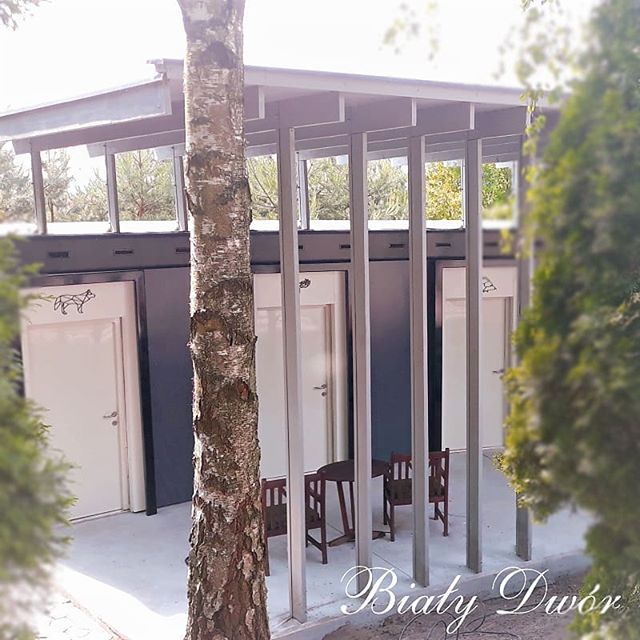 We also offer adjacent terraces - seating and viewing
Each of the proposed rooms and apartments has been equipped with: